Successful field trip to Sangvor District and the Nissai glacier
//= get_template_directory_uri(); ?>
A joint Swiss-Tajik team of Cluster 3, 'Glaciers, Snow and Hydrology', successfully completed an expedition to the Sangvor District and the Nissai glacier. They visited and maintained an automated weather station which was installed last year, as well as a network of surface temperature dataloggers, to understand meteorology across the catchment.
A catchment stream gauge was installed and several stream discharge measurements with fluorescein dye were conducted.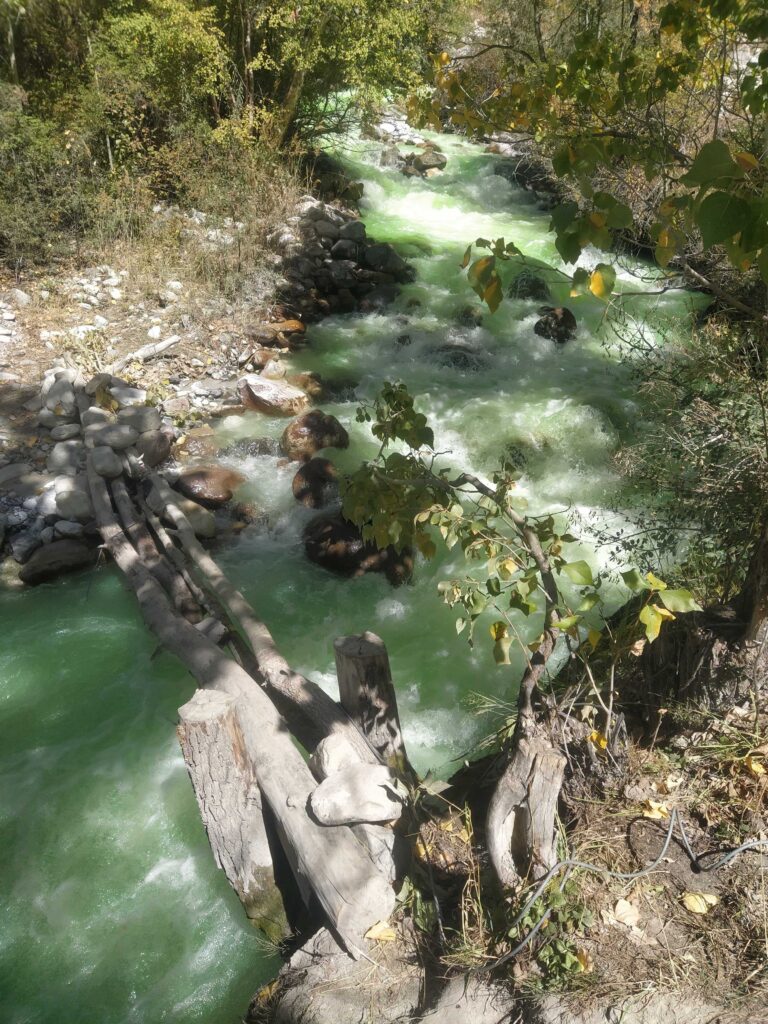 The team also installed a network of ablation stakes across the glacier, where they intend to continue long-term glacier mass balance monitoring.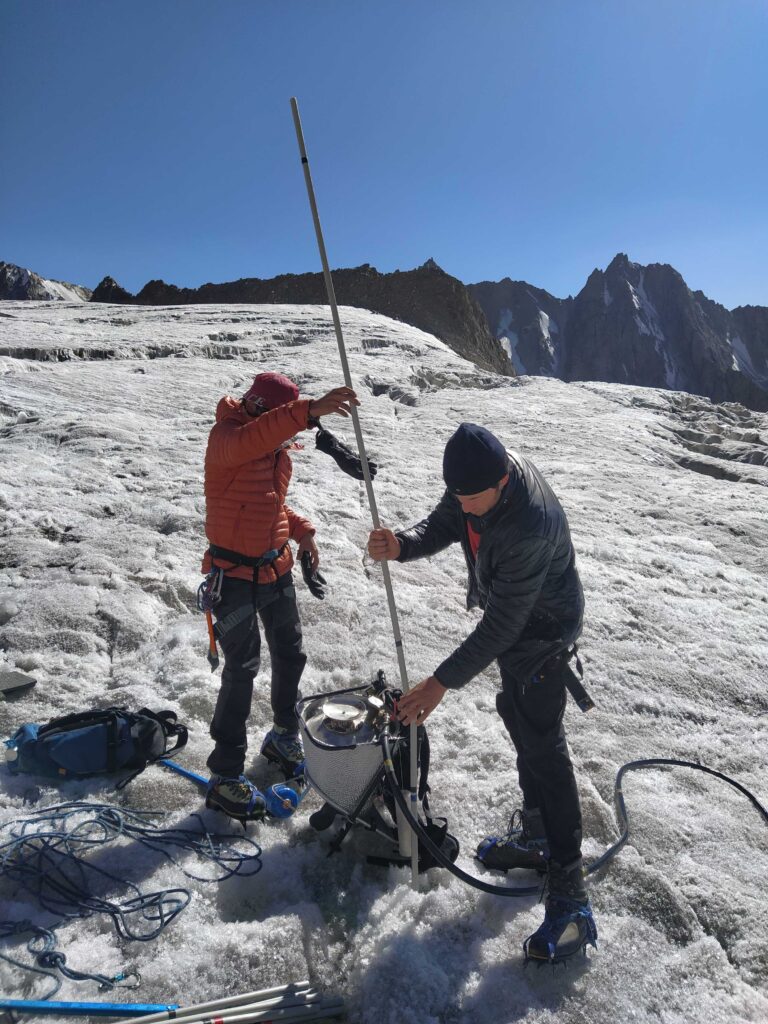 A shallow firn core was extracted from the accumulation area to provide perspective on the typical accumulation processes. Unfortunately, the site has suffered back-to-back hot summers, erasing nearly all mass accumulation.