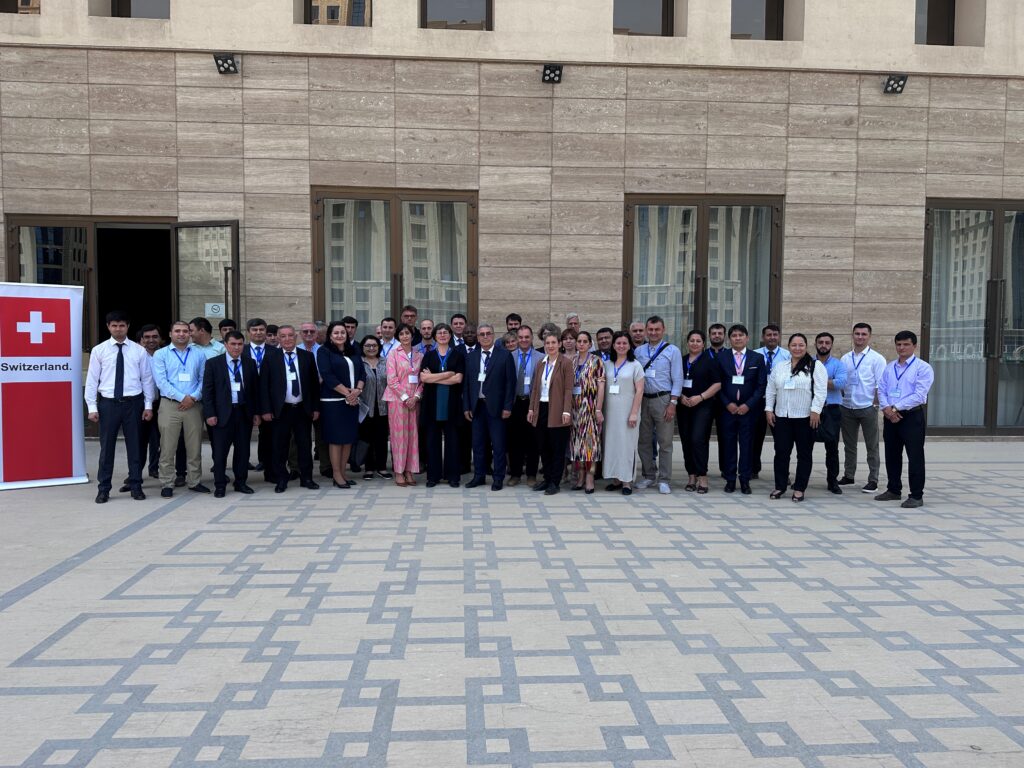 The SPI Flagship Programme PAMIR had its official Kick-Off in Dushanbe on 1 June 2023 and the event turned to a great success. Thanks go to all the numerous participants for their support in making this possible. This event enabled the PAMIR programme to strengthen active and developing partnerships and to open new doors with local scientific partners as well as with the Swiss Cooperation Office (SCO) and the Tajik Government. A short video prepared by the SCO touches on some of the highlights of the event.
https://www.facebook.com/watch/?v=771826191159393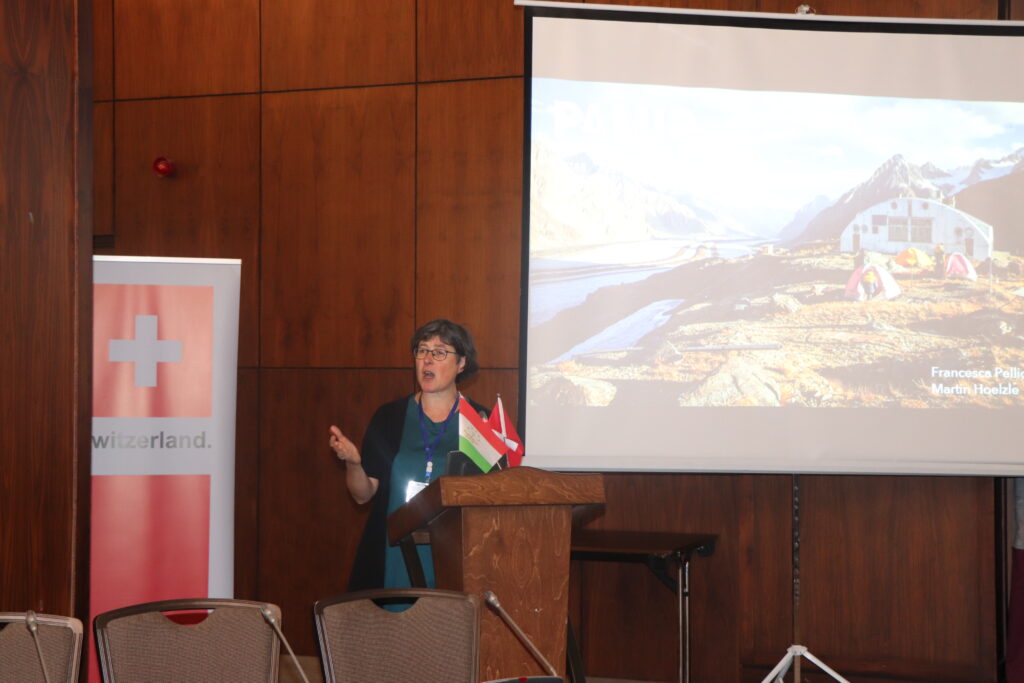 Header photograph: © Swiss Cooperation Office – Tajikistan , all rights reserved
Following the acknowledgement the Tajikistan-led UN initiative declaring 2025 as the International year of glacier preservation, the National Academy of Sciences of Tajikistan (NAST) and the Swiss Polar Institute (SPI) signed a Memorandum of Understanding (MoU) on 10 May 2023. This event paves the way to new synergies and collaboration opportunities between Tajik and Swiss early career and senior researchers.
The PAMIR Flagship Initiative is at the core of this collaboration as the framework for the sharing of resources and mountain glacier infrastructures, as well as for the organisation of various joint outreach events, such as co-organised conferences, exhibitions and workshops focused on mountain cryosphere, hydrology and climate change.
Header photograph: © Matthieu Tordeur, all rights reserved
Christine Bichsel, principal investigator of research cluster 6 'History of Glacier Science', and her team are currently conducting archival research in the National Archive of Uzbekistan. During her visit, Christine gave an interview to the public relations section of the archives, which will be used to present and explain ongoing research projects to the local community. During the interview, Christine summerises her research on the history of Russian and Soviet glaciology in Central Asia, and explains why the holdings of the National Archive of Uzbekistan are key to this research.
https://www.facebook.com/uzarxiv/videos/482106177422066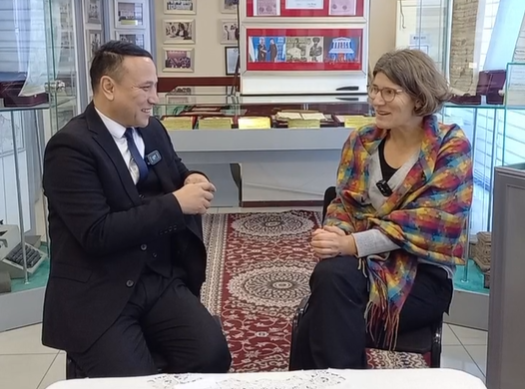 Follow in the footsteps of the team from the Department of Geosciences at the University of Fribourg, who were on a scientific expedition to the Pamirs in the summer of 2022.
Watch the excellent video 'Anomalie du Pamir: là où les glaciers croissent encore!' and read the associated article 'Projet Pamir: Expédition scientifique au 3e pôle' here.
In 2022, Switzerland and Tajikistan mark the 30th anniversary of the diplomatic relations between the two countries. The final celebration event was the 'Swiss Culture Day' in Dushanbe, on 9 December 2022.
On this occasion, the Swiss Cooperation Office in Tajikistan and PAMIR jointly organised an attractive exhibition on Glaciers drawing parallels between the glaciers in the Alps and the Pamirs, which was open to partners and the public.