Follow in the footsteps of the team from the Department of Geosciences at the University of Fribourg, who were on a scientific expedition to the Pamirs in the summer of 2022.
Watch the excellent video 'Anomalie du Pamir: là où les glaciers croissent encore!' and read the associated article 'Projet Pamir: Expédition scientifique au 3e pôle' here.
In 2022, Switzerland and Tajikistan mark the 30th anniversary of the diplomatic relations between the two countries. The final celebration event was the 'Swiss Culture Day' in Dushanbe, on 9 December 2022.
On this occasion, the Swiss Cooperation Office in Tajikistan and PAMIR jointly organised an attractive exhibition on Glaciers drawing parallels between the glaciers in the Alps and the Pamirs, which was open to partners and the public.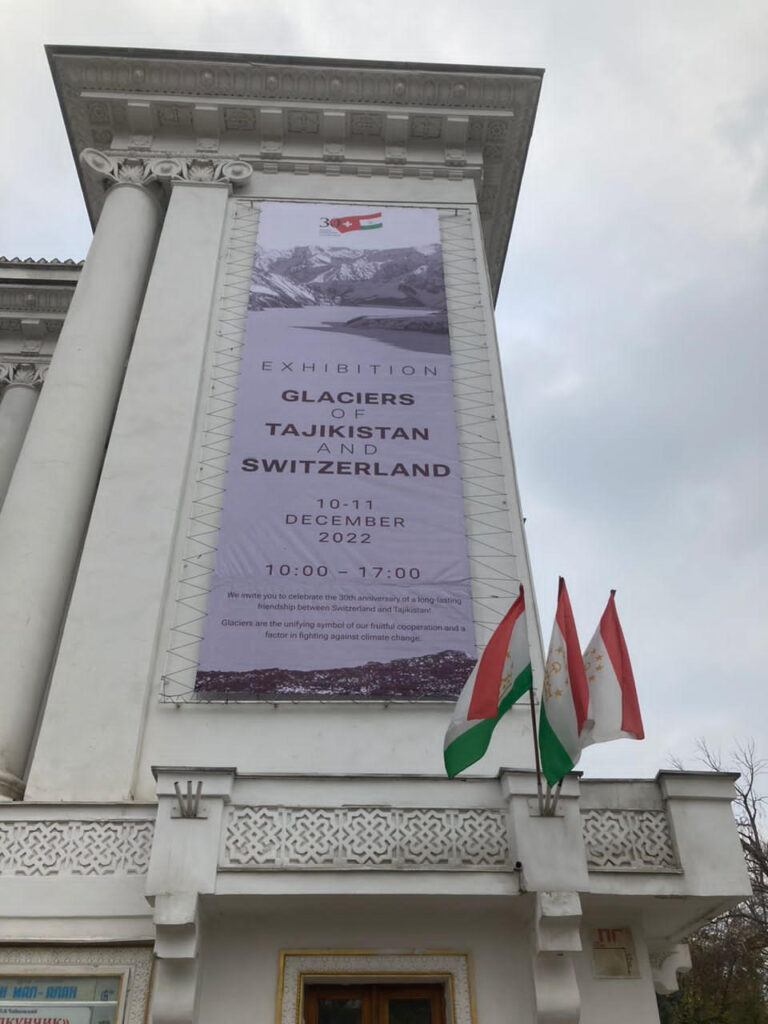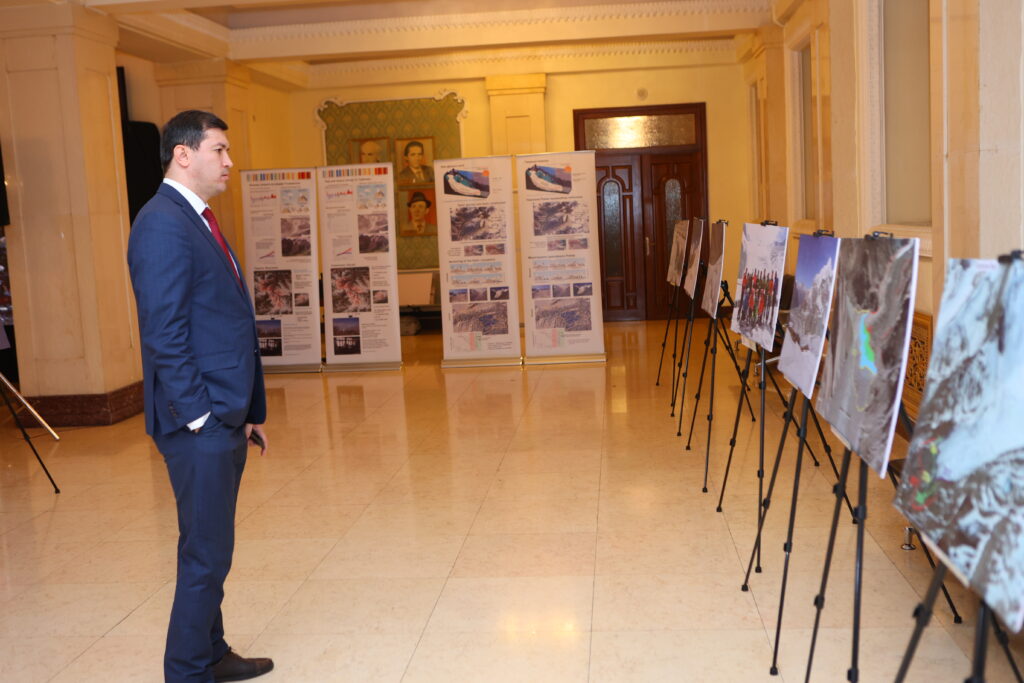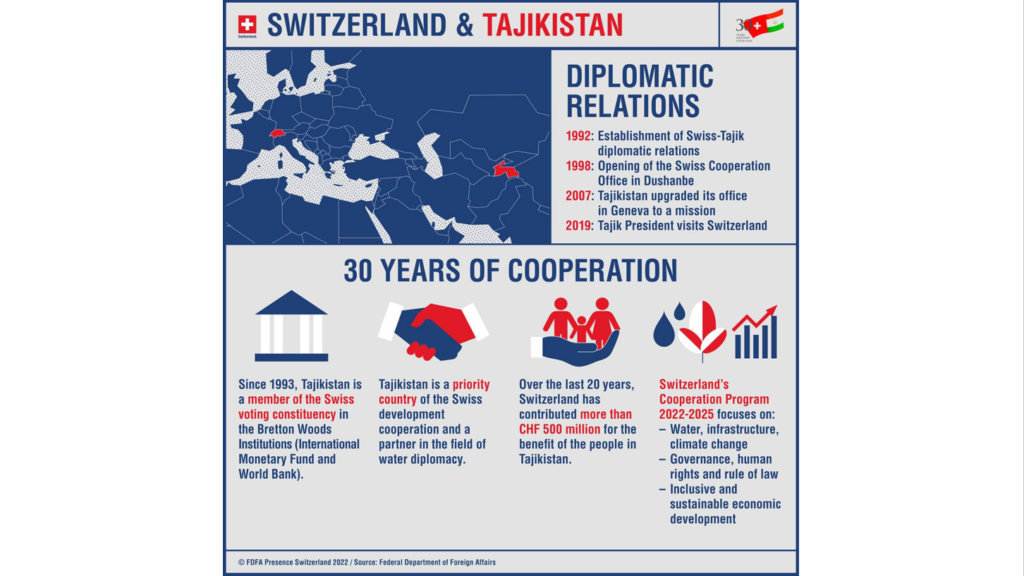 The first annual assembly of PAMIR has taken place on 11 November 2022 in Zurich. In-person and online, highlights of this year's field season were presented and various topics were discussed to set the course for next year.
We are looking forward to it!
A joint Swiss-Tajik team of Cluster 3, 'Glaciers, Snow and Hydrology', successfully completed an expedition to the Sangvor District and the Nissai glacier. They visited and maintained an automated weather station which was installed last year, as well as a network of surface temperature dataloggers, to understand meteorology across the catchment.
A catchment stream gauge was installed and several stream discharge measurements with fluorescein dye were conducted.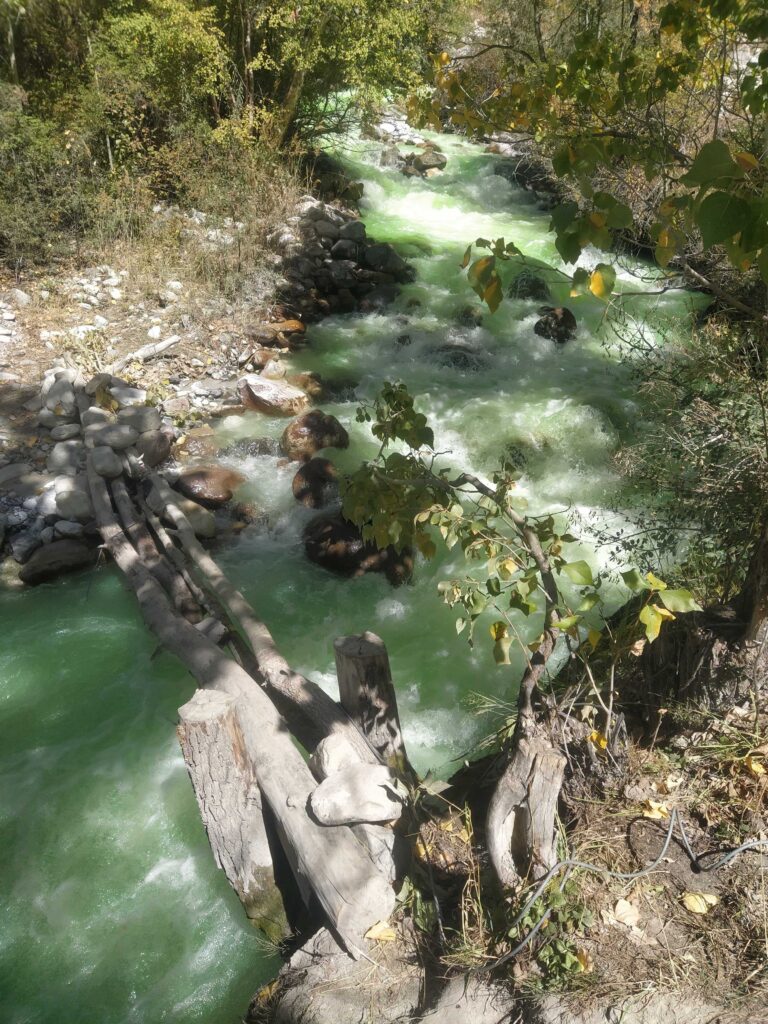 The team also installed a network of ablation stakes across the glacier, where they intend to continue long-term glacier mass balance monitoring.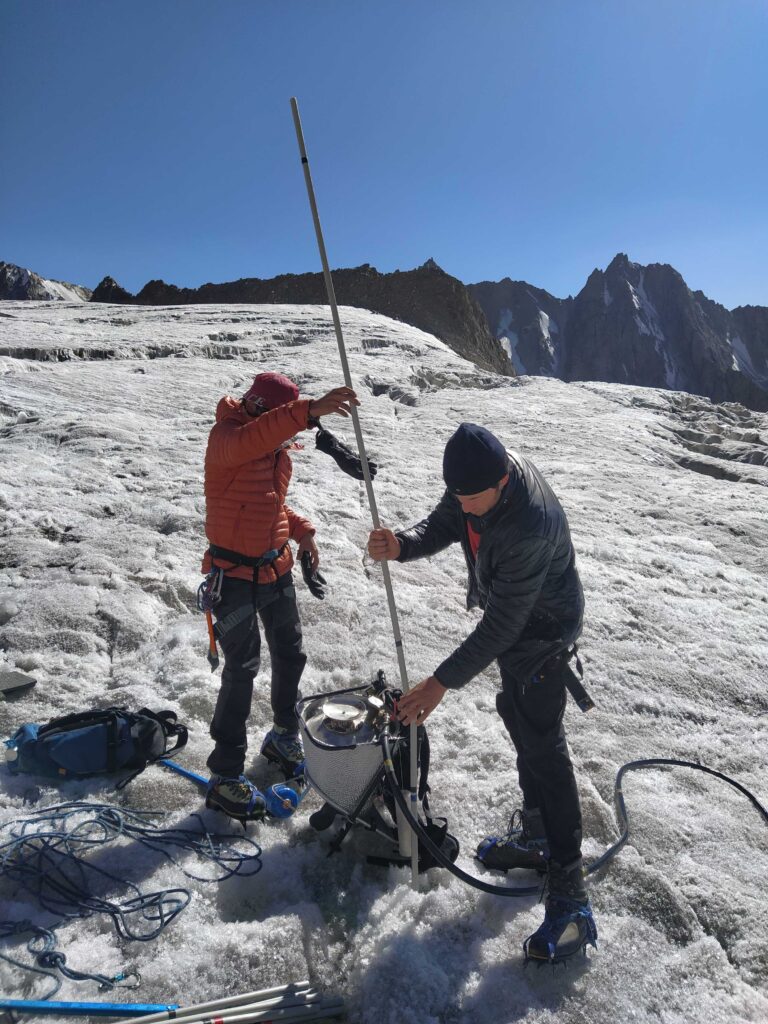 A shallow firn core was extracted from the accumulation area to provide perspective on the typical accumulation processes. Unfortunately, the site has suffered back-to-back hot summers, erasing nearly all mass accumulation.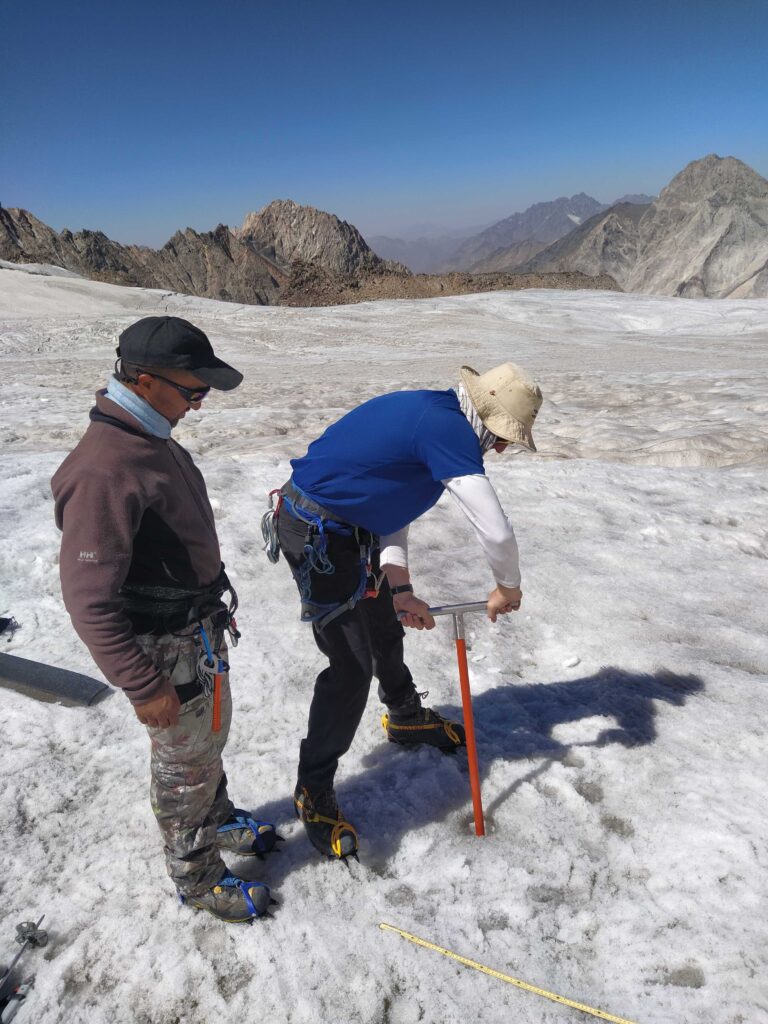 'Adventure of Science: Women and Glaciers in Central Asia' wrapped up the 2022 program last week with its public event in Bishkek, Kyrgyzstan! The event was a perfect conclusion for the program, which brought 9 women from across Central Asia to the Ala Archa National Park for a week of glaciological discoveries and exploration of environmental topics. Thanks to incredibly good weather, the participants experienced hiking, camping and team building under the best conditions, and were able to develop exciting scientific projects. The public event provided the opportunity for the participants to present their projects to the public and to offer insights into the expedition's challenges and discoveries!