A joint Swiss-Tajik team of Cluster 3, 'Glaciers, Snow and Hydrology', successfully completed an expedition to the Sangvor District and the Nissai glacier. They visited and maintained an automated weather station which was installed last year, as well as a network of surface temperature dataloggers, to understand meteorology across the catchment.
A catchment stream gauge was installed and several stream discharge measurements with fluorescein dye were conducted.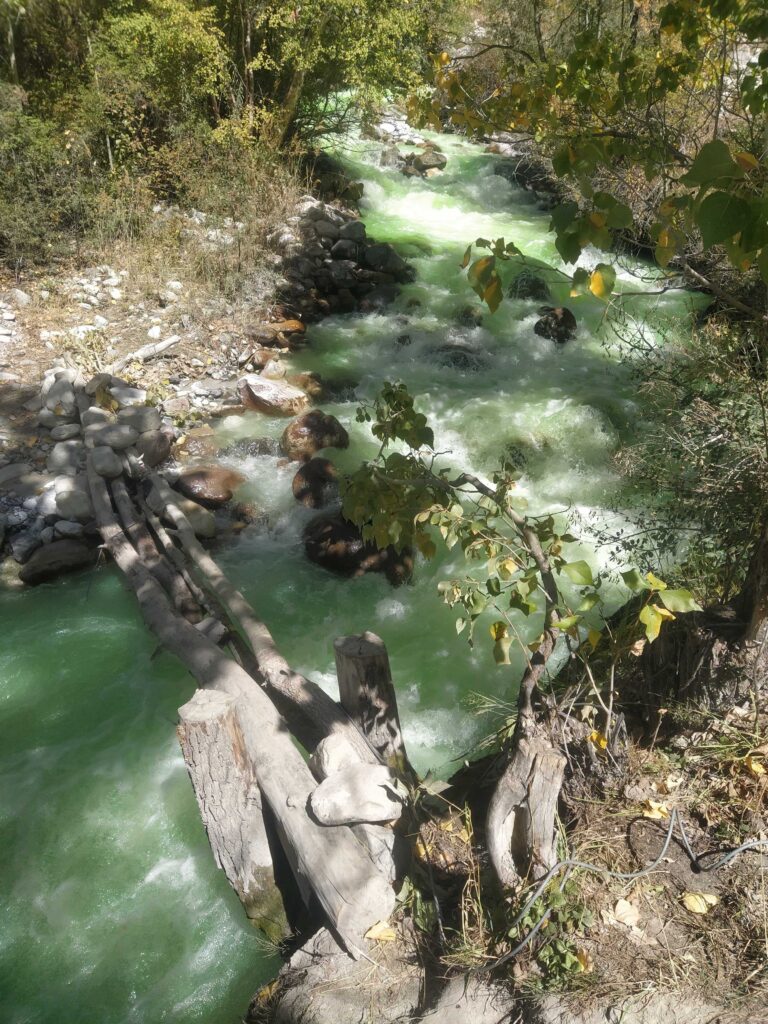 The team also installed a network of ablation stakes across the glacier, where they intend to continue long-term glacier mass balance monitoring.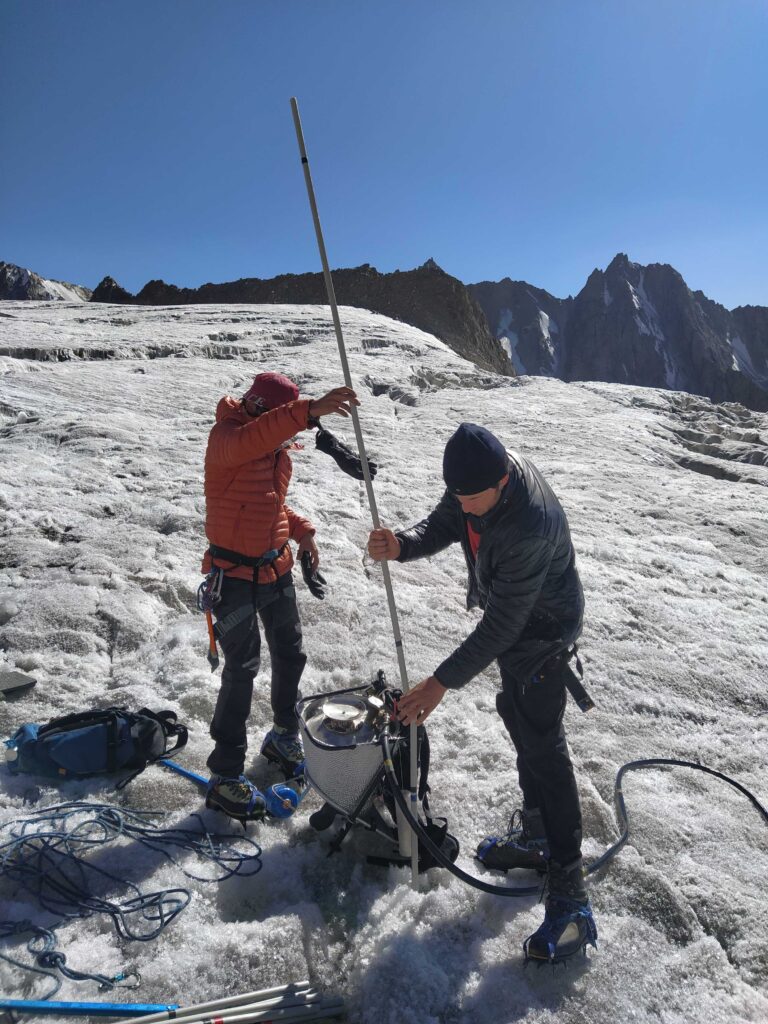 A shallow firn core was extracted from the accumulation area to provide perspective on the typical accumulation processes. Unfortunately, the site has suffered back-to-back hot summers, erasing nearly all mass accumulation.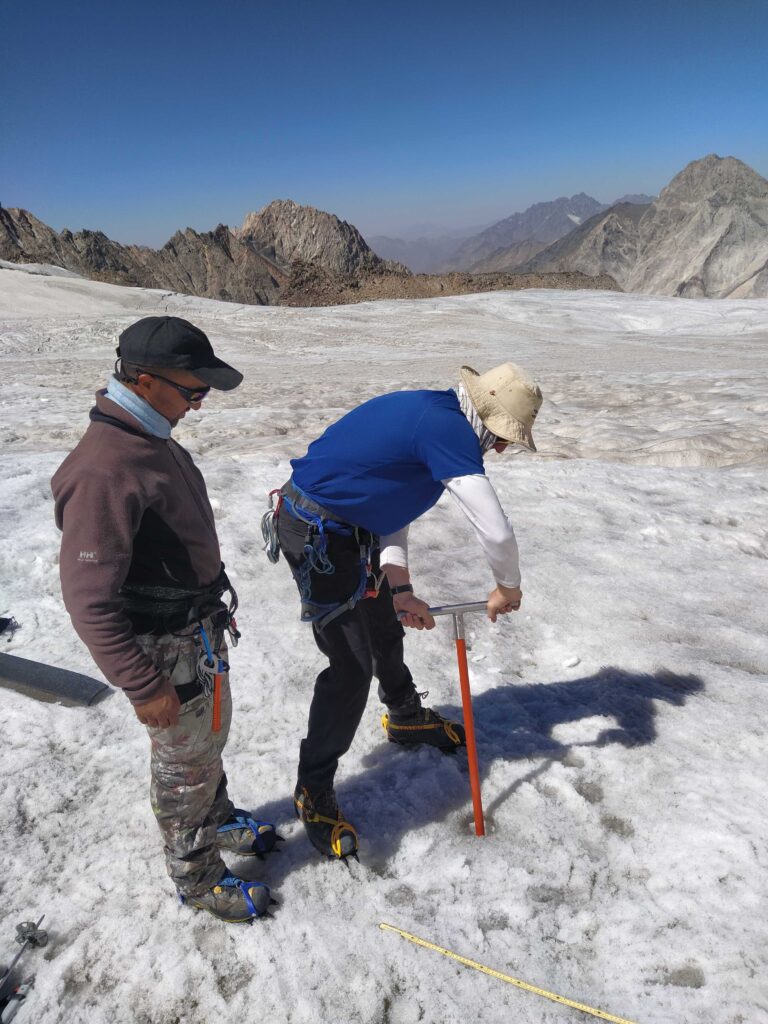 'Adventure of Science: Women and Glaciers in Central Asia' wrapped up the 2022 program last week with its public event in Bishkek, Kyrgyzstan! The event was a perfect conclusion for the program, which brought 9 women from across Central Asia to the Ala Archa National Park for a week of glaciological discoveries and exploration of environmental topics. Thanks to incredibly good weather, the participants experienced hiking, camping and team building under the best conditions, and were able to develop exciting scientific projects. The public event provided the opportunity for the participants to present their projects to the public and to offer insights into the expedition's challenges and discoveries!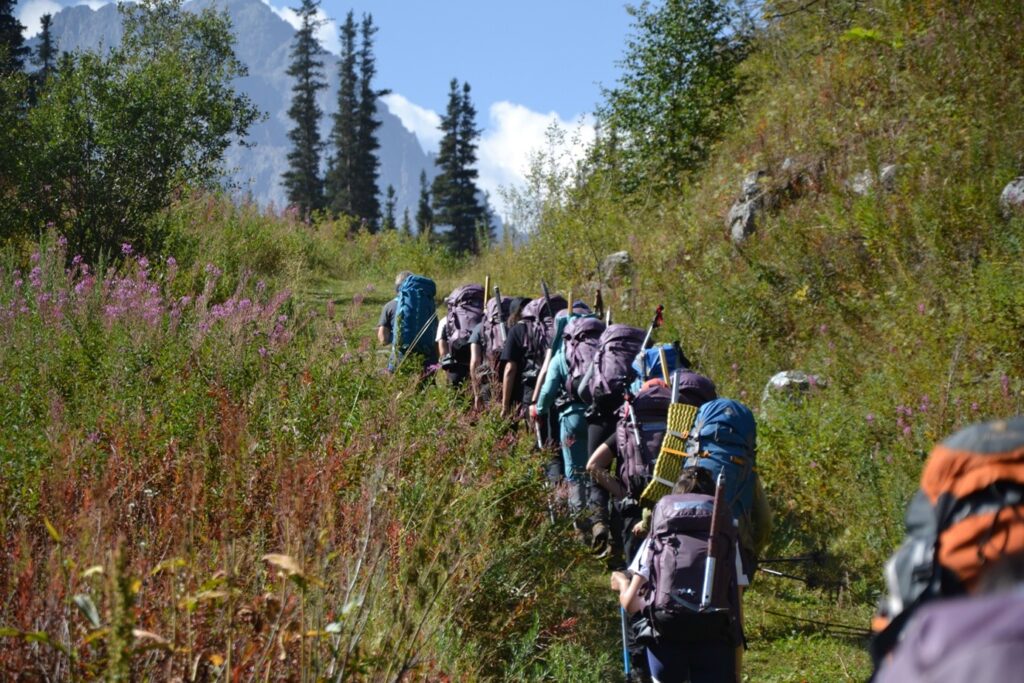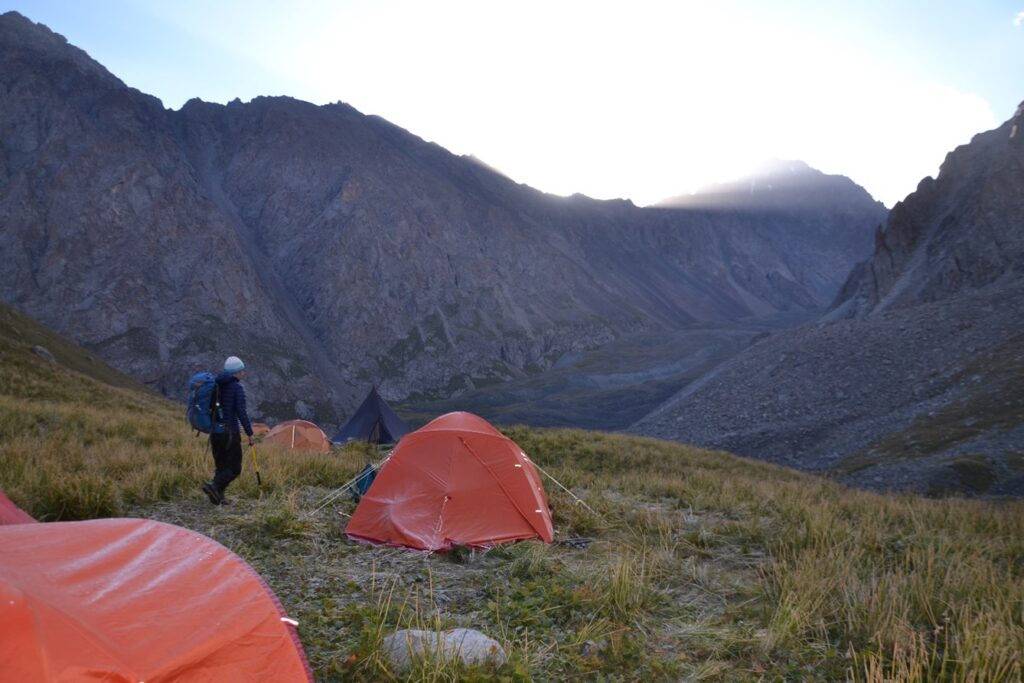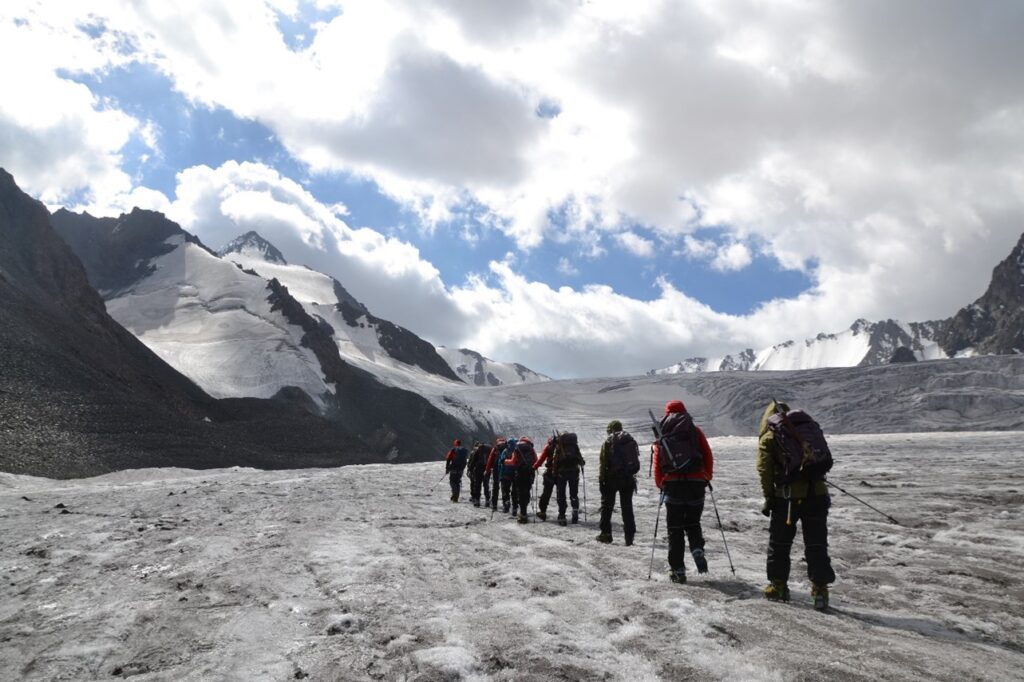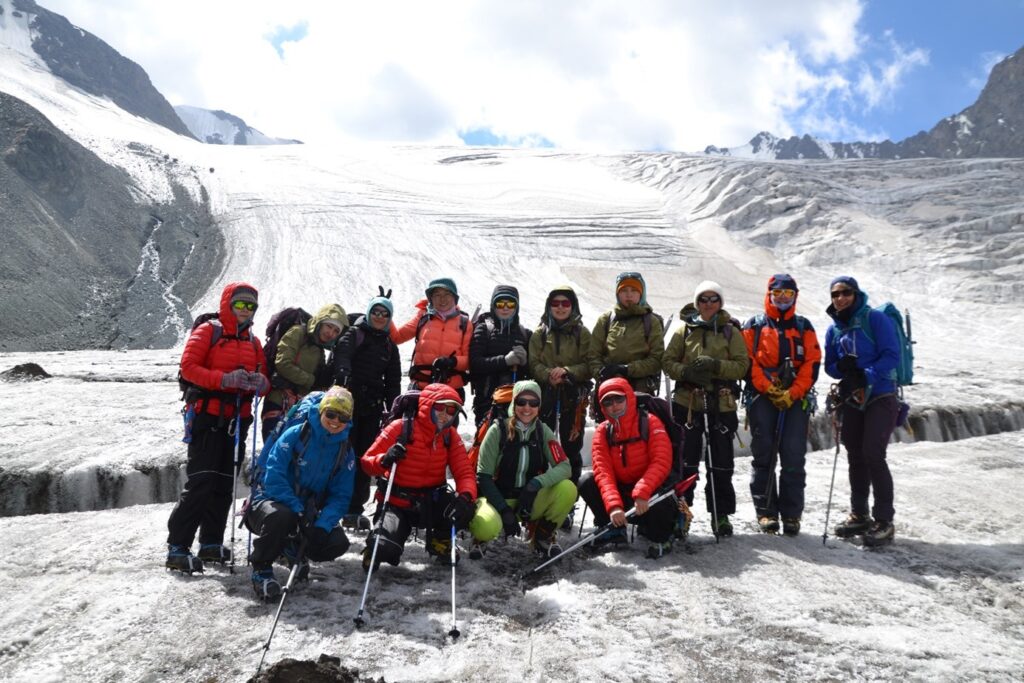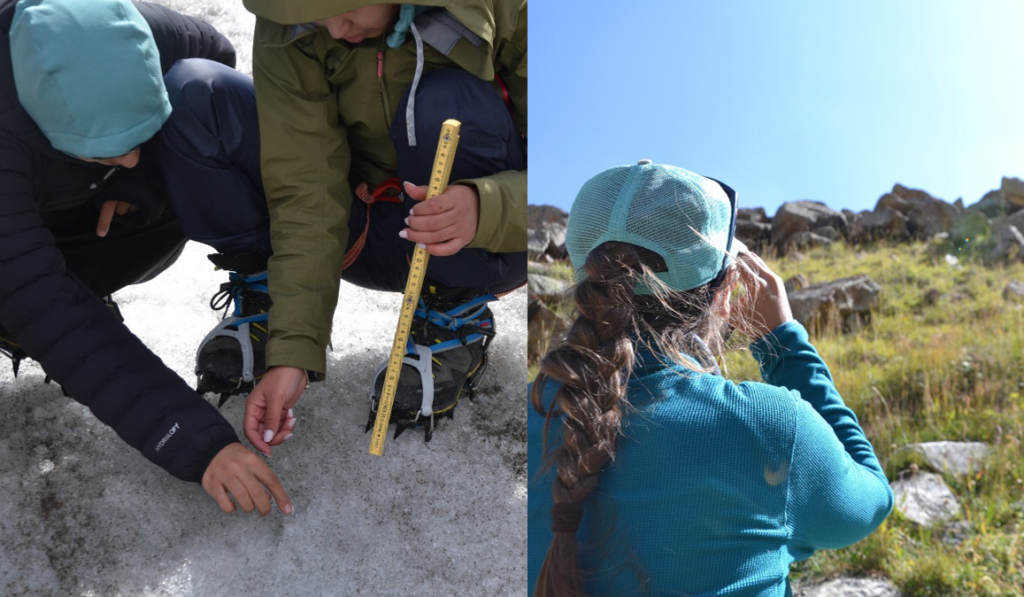 'Adventure of Science: Women and glaciers in Central Asia' and 'UNESCO Almaty cluster' are inviting to the closing event of their expedition in Bishkek, Kyrgyzstan, on 25 August 2022. The 10-day expedition is currently taking place in the Ala Archa National Park in Kyrgyzstan. The expedition is free of charge for all Central Asian women participating.
'Adventure of Science' is an environmental and social program which motivates young women of Central Asia to pursue their interests through studies, and fosters new vocations in environmental science.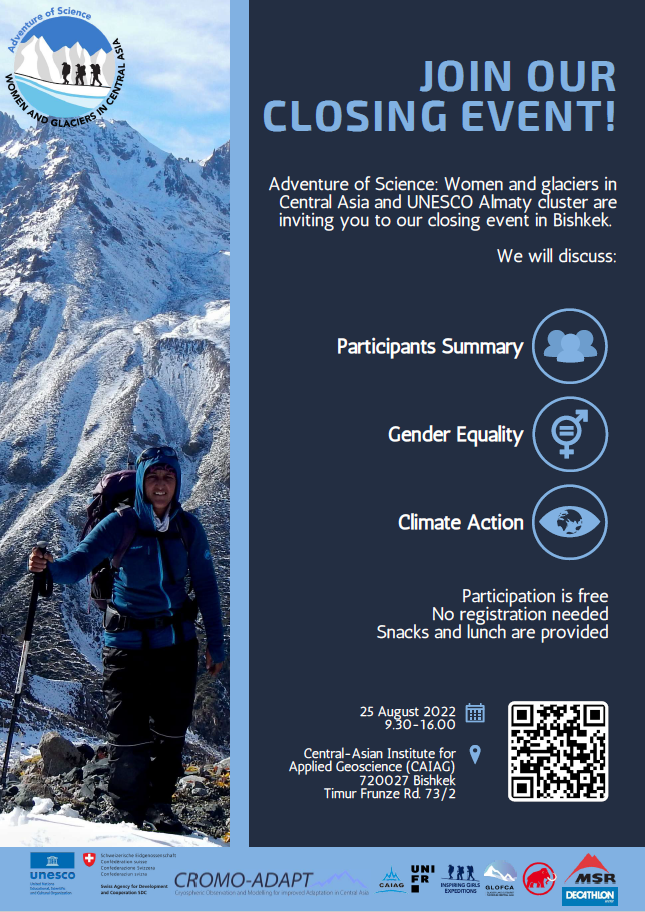 Another team of Cluster 3, 'Glacier, Snow, and Hydrology', revisited the Kyzylsu catchment in the Jirgatol district of Tajikistan. Despite weather particularly unfriendly for the region, they collected the first complete yearly records for most of the instruments and stations installed in 2021 and maintained the instrument network of a site which aims to become a reference catchment for glacio-hydrological research in the region and a key site for PAMIR.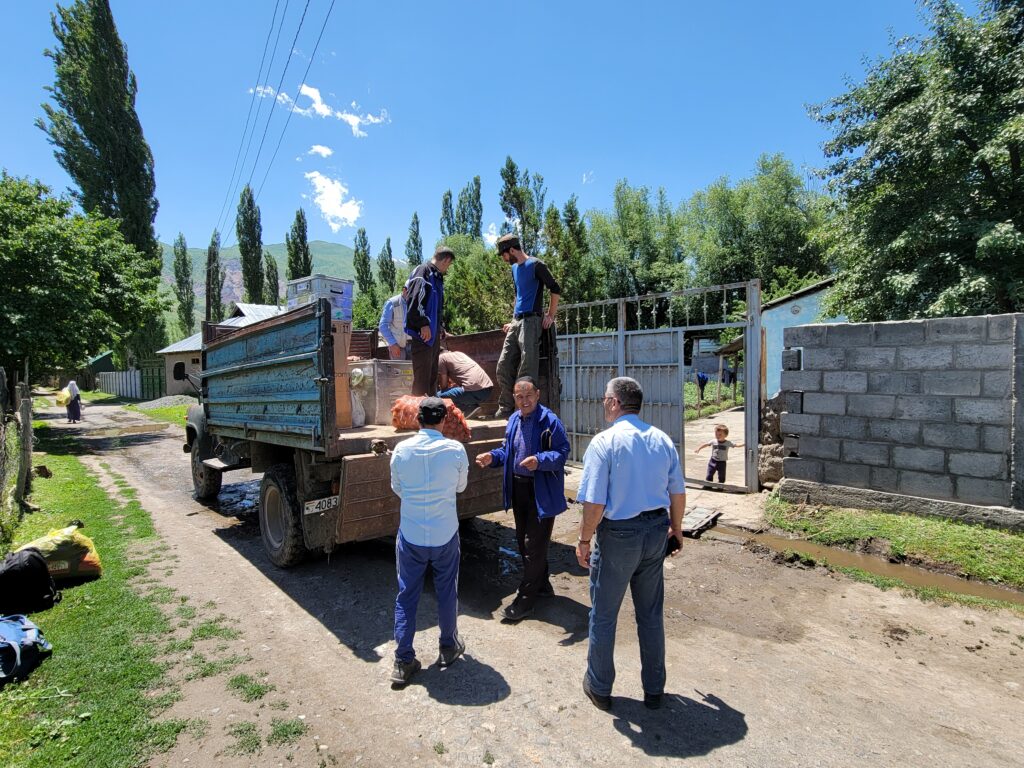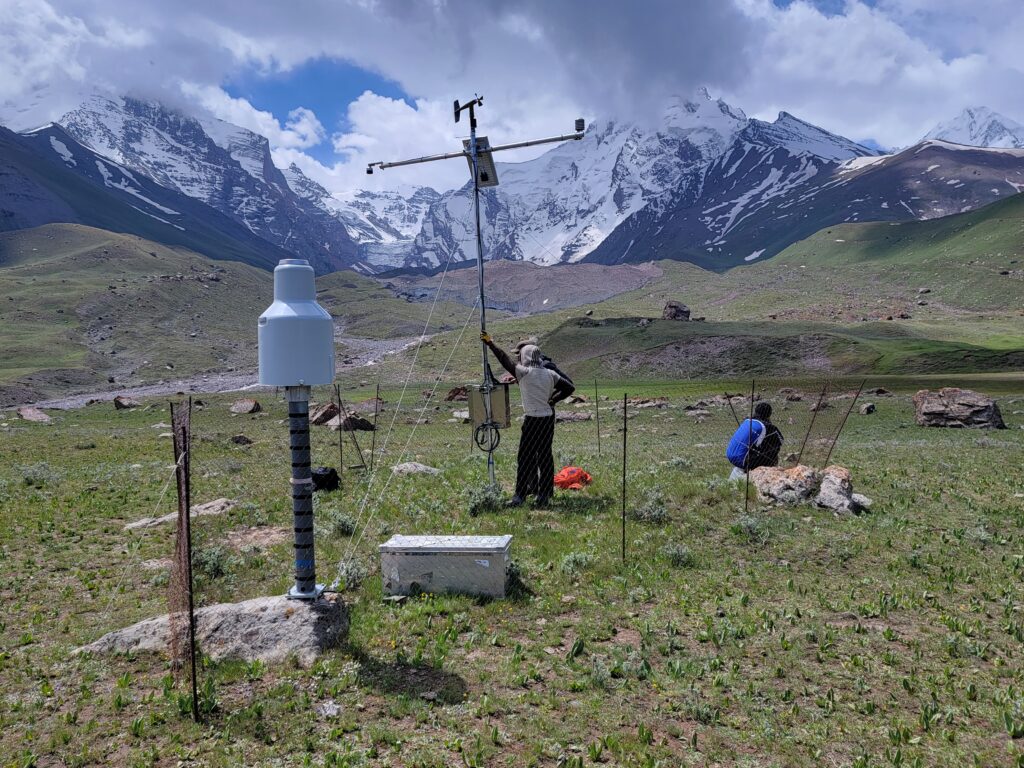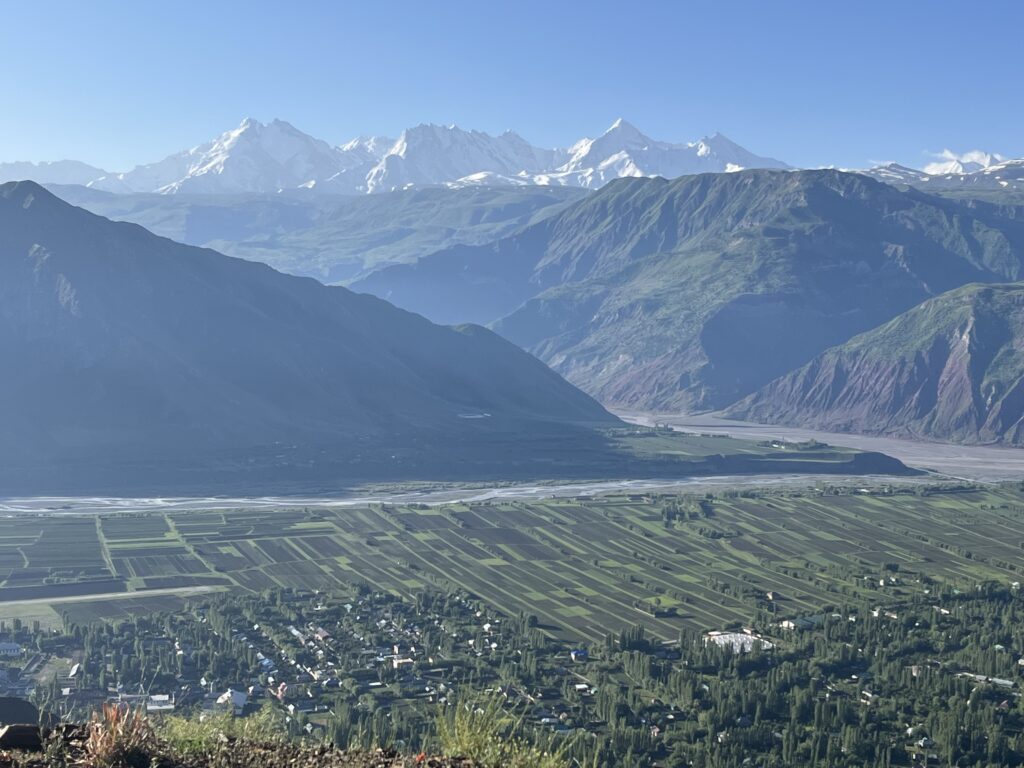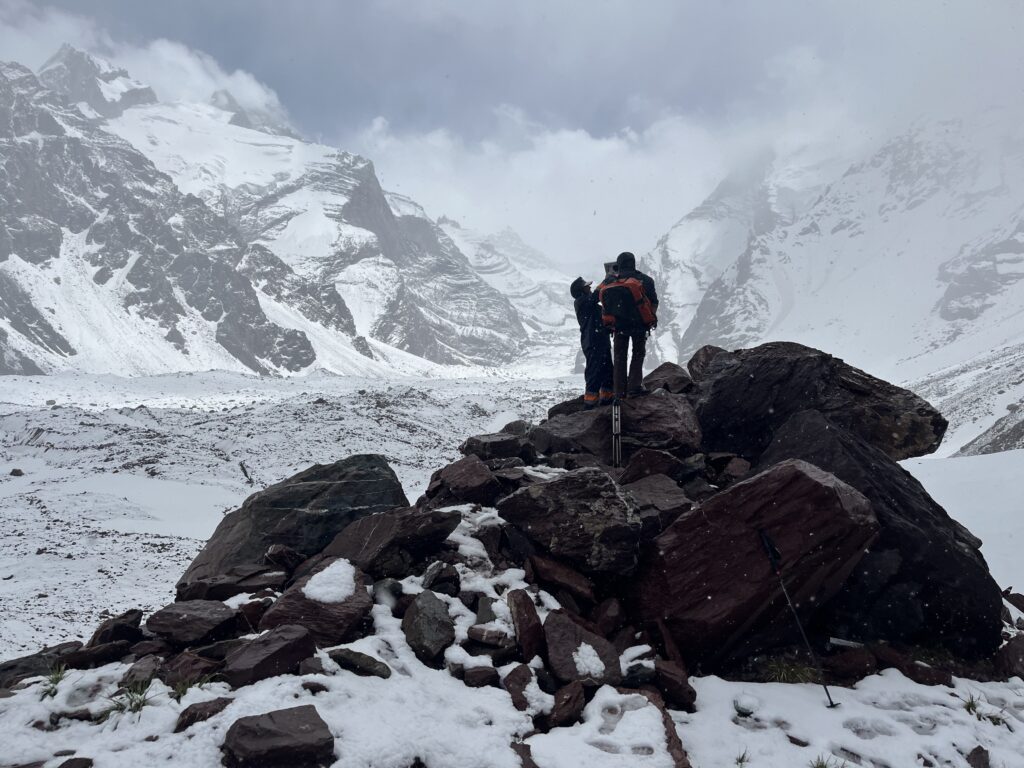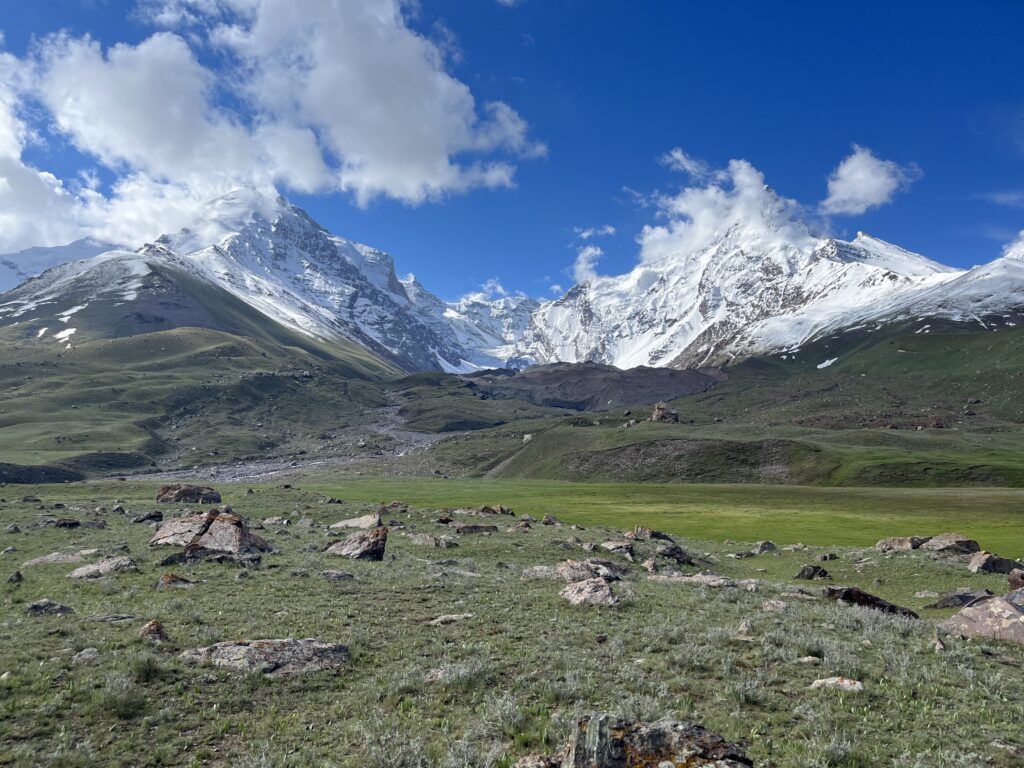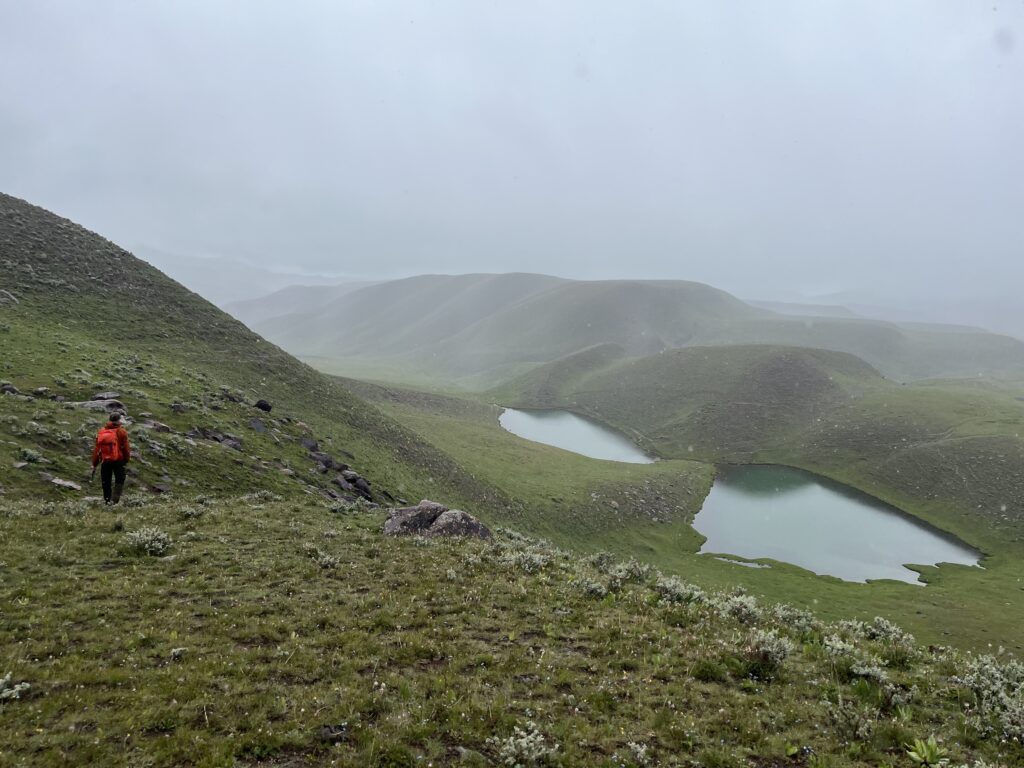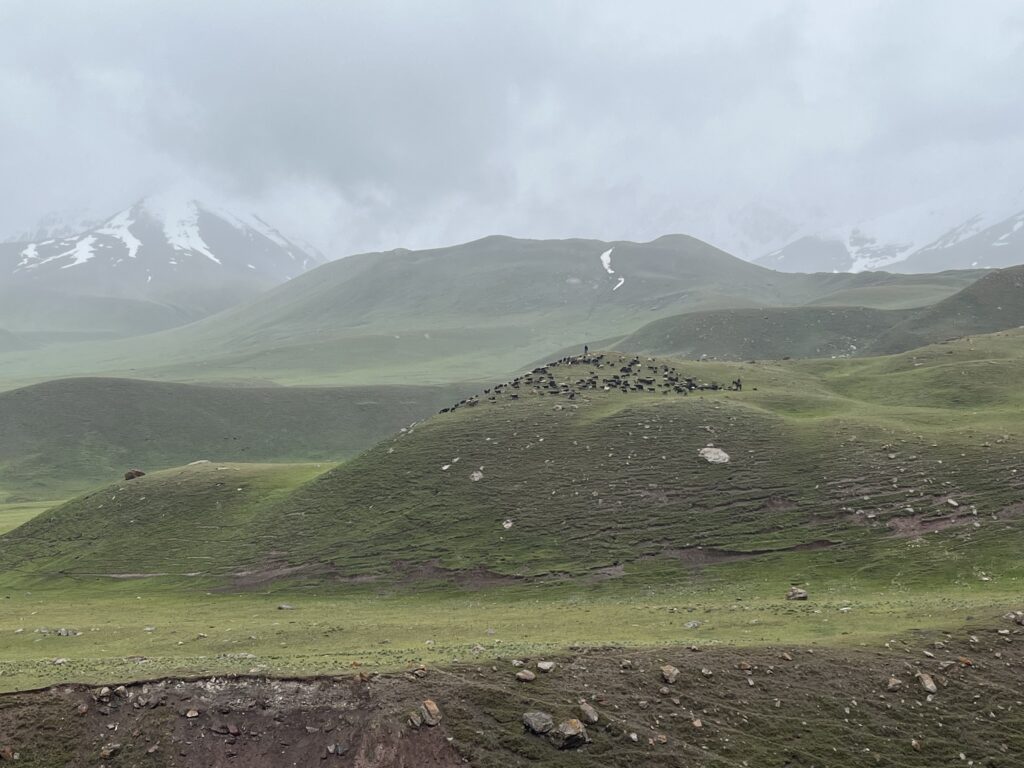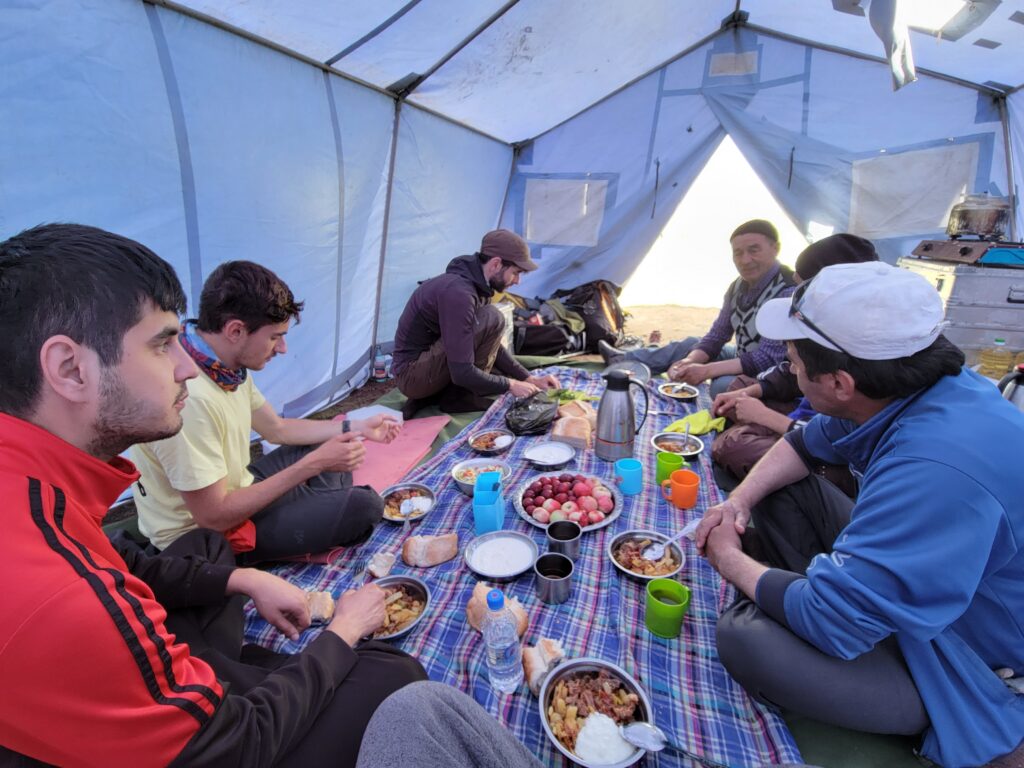 The team of Cluster 3, 'Glaciers, Snow and Hydrology', visited the abandoned Gorbunov research station, next to Fedchenko Glacier (one of the largest non-polar glaciers in the world!) and assessed the state of the automated weather station. Scientists had not visited this station in the 6 years since its installation. As this site has weather measurements dating back to the 1930s, it is an extremely valuable dataset that needs to be maintained and therefore this is a priority site for PAMIR.